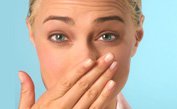 By undergoing cosmetic surgery, you can greatly enhance your overall appearance, even with just a subtle change. There are times that a secondary surgery is needed, however. In these cases, the secondary surgery is corrective in nature.
The team at our Fairfield County plastic surgery center would like to take a few moments right now to consider some of the basics with regard to revision rhinoplasty. This secondary surgery may be exactly what you need to look your very best.
What is revision rhinoplasty?
Revision rhinoplasty refers to a second cosmetic nose surgery that is performed in order to rectify issues with a previous rhinoplasty surgery. The extent of the surgery and the overall process will vary based on the needs of the patient and the reason for the revision surgery.
Do people often undergo revision rhinoplasty?
Not so often, though since it is performed for various reasons, the frequency of revision rhinoplasty can vary. Below we will look at the different reasons that surgery may be performed and provide tips on how to prevent the need for revision surgery.
Revision Rhinoplasty for Surgical Complications
When a person suffers from complications as they heal from surgery, sometimes it's necessary to undergo a secondary/revision rhinoplasty. Infection, blood clots, and other post-surgical issues are common grounds for revision surgery.
Revision Rhinoplasty for Injuries/Accidents While Healing
The nose is very tender and delicate after rhinoplasty is performed. Consequently, injuries to the nose or accidents that impact the nose can have a dramatic impact on the overall results of surgery. The revision is performed to correct these kinds of injuries.
Revision Rhinoplasty for Poor Aesthetic Results
Sometimes the results of a rhinoplasty are not to a patient's liking, and so a revision surgery is performed in order to improve the look of the original rhinoplasty. In a number of cases, our team has corrected the work of other surgeons in order to enhance a patient's appearance.
How is revision rhinoplasty performed?
In most cases, surgeons will try to work as conservatively as possible when performing revision rhinoplasty surgery, often using the same incisions used in the primary rhinoplasty. Again, this varies from patient to patient simply given the differing needs that people have.
How to Reduce the Need for a Revision Surgery
There are a few things that can be done to avoid the need for revision rhinoplasty:
Follow pre-operative instructions carefully - Pre-op instructions are given so that you can achieve optimal healing free from complications. Be sure to follow them to the letter.
Follow post-operative instructions carefully - Like pre-op instructions, post-operative instructions help prevent complications and ensure excellent results.
Research the plastic surgeon who is performing your rhinoplasty - Before you decide to undergo rhinoplasty anywhere, make sure that you have researched the surgeon you're working with and feel confident in his or her abilities.
Schedule a Consultation for Facial Plastic Surgery
If you would like to learn more about rhinoplasty, revision surgery, and your many other options for advanced surgical treatments, be sure to contact our plastic surgery center serving Fairfield, CT today. We look forward to meeting you in person and helping you achieve the best in overall wellness.