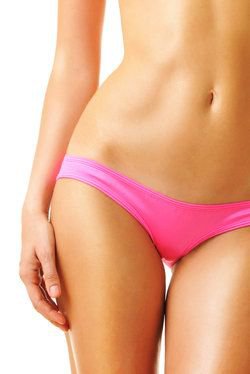 Excess or sagging skin is a common problem that can occur in many areas of the body. Whether your loose skin is the result of a dramatic weight loss, pregnancy, or aging, skin tightening surgery can help eliminate unwanted skin, restoring a youthful, toned appearance to the treated area. At Dr. David Passaretti's cosmetic surgery practice in Fairfield, many patients are good candidates for skin tightening surgery.
What Can Skin Tightening Surgery Treat?
The first step to determining whether or not you are a good candidate for skin tightening surgery is to identify whether the procedure can help you achieve your goals.
Plastic surgeons who have the requisite training and skill can perform skin tightening surgery on any of the following areas:
Face and neck. If you experience sagging around your neck and chin, a facelift can tighten and reenergize the area surrounding your face. Similarly, a brow lift can restore a youthful appearance to the forehead area.
Abdomen. If you have excess skin in your abdominal region - often a result of pregnancy or dramatic weight loss - a tummy tuck procedure can create a tighter, more toned silhouette.  
Arms. Excess skin can appear in the upper arms, often simply as a symptom of aging. Tightening skin with an arm lift can help you regain your confidence in sleeveless shirts or dresses.
Breasts. A breast lift is an excellent solution for women who simply want to tighten their breasts without adding volume.
Thighs and buttocks. Treatment can tighten and remove excess skin in the thighs and buttocks with a body lift (often performed in conjunction with a tummy tuck).
Who Is a Good Candidate?
Ideal candidates for skin tightening surgery are people who have lost a lot of weight - through bariatric surgery or pregnancy, for example - or who are experiencing the effects of aging.
When determining whether you are a good candidate for skin tightening surgery, your plastic surgeon will look for any of the following characteristics.
You are in good health. Most plastic surgery procedures require patients to be in relatively good health. If you have any health conditions, or are taking any over-the-counter or prescribed medication, be sure to let your surgeon know in advance.
You don't need or want to lose weight. Skin tightening surgery is ideal for patients who don't plan to lose a significant amount of weight. If you haven't yet achieved your weight loss goals, you may be advised to postpone skin tightening surgery.
You have excess, sagging skin. In order to reap the benefits of skin tightening surgery, your primary goal must be to eliminate excess or sagging skin. Skin tightening surgery is an excellent option for people who have gone through dramatic weight loss, such as post-bariatric surgery patients or women who have loose skin as a result of pregnancy.
Learn More about Skin Tightening Surgery
Skin tightening surgery can correct loose, sagging skin on your face and body, restoring a youthful, toned appearance. To determine whether skin tightening surgery is right for you, contact the office of Dr. David Passaretti today.