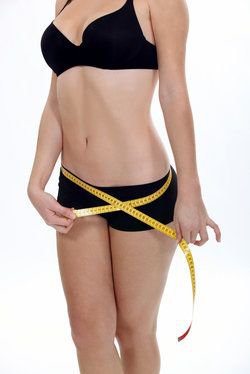 Successful weight loss is often a moment of triumph, especially when finally achieving your target body type. In some instances, these results are an end unto themselves, allowing people to begin a new and improved chapter of their lives. When a particularly large amount of fat is lost, however, some people may find that their skin is left loose and does not conform to the underlying fat and muscle. As a result, the body still has extra folds and pockets that do not accurately reveal its new form.     
If you have a significant amount of loose skin and tissue around your mid-section, a body contouring procedure may be able to help you. With a body lift, you can help your skin more accurately conform to the curves you worked to achieve. Use the information below to see whether you might be a good candidate for a body lift at our Fairfield office.
What Can a Body Lift Solve?
First, patients should understand that a body lift, like any body contouring procedure, is not a method of weight loss. In fact, most patients seeking a lift have already lost a significant amount of weight, whether through diet, exercise, or bariatric surgery. Due to the areas where fat is typically lost, such patients are generally left with sagging skin around the abdomen, waist, hips, thighs, and buttocks. Therefore, a body lift is able to remove excess skin from these areas and tighten remaining skin to produce smoother curves that better complement one's body.
Candidates for Body Lift Surgery
If you have loose flaps of skin that are getting in the way of your new figure, a body lift may be able to help. However, good candidates for surgery must also meet the following criteria in order to ensure a safe, successful procedure:
Stable weight: Before patients can undergo body contouring surgery, they must reach their ideal weight. If patients lose or gain too much weight after treatment, the results of surgery may be lost. Your plastic surgeon will likely recommend that you maintain a stable weight for 12 to 16 months prior to surgery. 
No pregnancy plans: Just as patients must keep a stable weight, so too must they avoid future pregnancies, as this will interfere with the procedure's long-term results. Female patients should complete their plans for pregnancy before stabilizing their weight and seeking treatment.
Good health: All plastic surgery procedures are most successful when patients are in good health. This is especially true of a body lift, due to the relatively large degree and area of treatment. Any medical conditions that impair one's health and especially the immune system may impact his or her ability to safely undergo surgery.
Realistic expectations: A body lift is able to help patients achieve smoother, tighter curves, but it is still a surgical procedure with limitations. Patients should expect a certain degree of scarring, and should understand that the results will vary slightly among individuals, depending on their varying body types and how they heal after surgery. 
Health Considerations for Surgery
As long as patients are in good general health, they can most likely have a body lift with minimal risk. Still, it is always a good idea to discuss your medical history at length with your plastic surgeon, in order to avoid any potential risk factors.
Examples of possible risk factors include heart disease, high blood pressure, a history of bleeding complications, uncontrolled diabetes, and any condition that may inhibit your ability to properly heal after surgery. As with any surgical procedure, smokers will also be asked to abstain from tobacco use for a period of time preceding and following treatment.
Because a body lift involves the abdominal area, any past abdominal surgeries, such as gall bladder or laparoscopic surgery, may affect your candidacy. For a more detailed list of contraindications and to better determine your candidacy for treatment, meet with Dr. Passaretti. 
Schedule Your Consultation
You can gain a clear understanding of what to expect from a body lift, or any of our body contouring procedures, by scheduling an initial consultation at our office. Contact us to set up an appointment or to inquire further about our services offered.