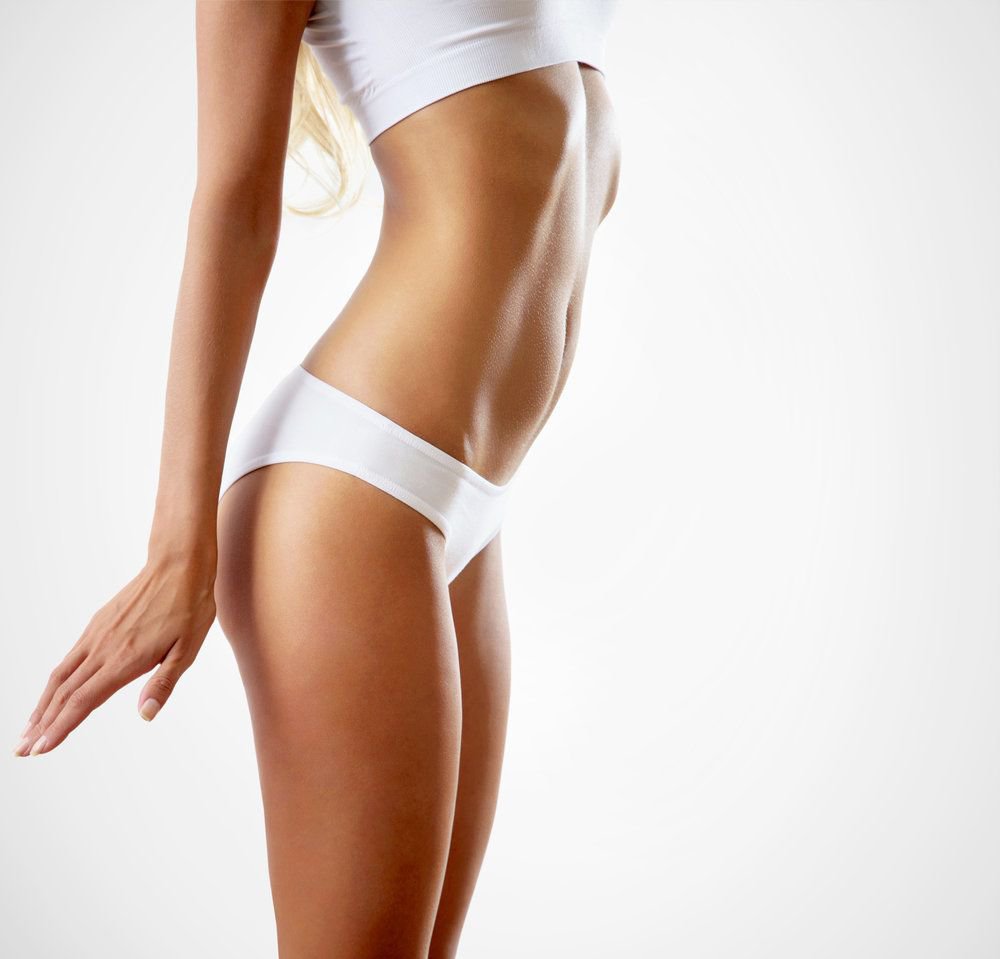 At Dr. David Passaretti's plastic surgery practice, we offer advanced body contouring procedures to help you enjoy the shape you've always wanted. Liposuction is the most popular plastic surgery treatment in the United States because it can give patients a more proportionate, attractive figure with minimal scarring and a relatively short recovery time. Since it so commonly performed, plastic surgeons have developed many advanced methods to improve the efficiency and effectiveness of this procedure. At our Fairfield office, Dr. Passaretti utilizes the ultrasonic liposuction technique to provide stunning outcomes. Read on to learn how the ultrasonic approach can remove stubborn fat deposits.
What Is Ultrasonic Liposuction?
This procedure combines the traditional tumescent technique with powerful sound waves for smoother, more successful fat removal. To perform ultrasonic liposuction, Dr. Passaretti will first inject your treatment area with a sterile saline (saltwater) solution that contains epinephrine, a drug that firms your blood vessels, and lidocaine, a local anesthetic. The lidocaine ensures your comfort during liposuction, while the epinephrine prevents excessive bleeding. This is the tumescent segment of the treatment.  
Next, Dr. Passaretti will create a small incision, usually about a half an inch long, at your treatment site, through which he will insert a small metal tube called a cannula. He will then transmit ultrasonic waves through the cannula to fragment your fat cells so they can be quickly and easily vacuumed out, especially when they combine with the tumescent solution. Once he has removed your fatty deposits according to your needs and preferences, he will close your incisions. The number of incisions you require depends on the amount of fat you wish to remove and from where.
Who Is a Candidate?
You must meet certain basic criteria to qualify for ultrasonic liposuction. Ideal candidates for this procedure:
Do not smoke, as this can interfere with healing and increase the risk for complications. Dr. Passaretti may be able to work with patients who willing to stop smoking for a prescribed period of time before and after undergoing liposuction.
Are within 25 pounds of their goal weight. Liposuction is not a substitute for a diet and exercise regimen. It is intended for patients who are already close to their ideal shape and are struggling with remaining fat deposits.
Are in good general health. Patients who are recovering from another surgery, suffer from a chronic condition such as diabetes, or have a weakened immune system may not be eligible for this procedure.
Struggle with stubborn fat deposits (but not cellulite) in their legs, hips, thighs, back, chin, and abdomen, as well as other areas.
Advantages of Ultrasonic Liposuction
Patients appreciate this surgical technique because it:
Requires a relatively short healing period. You should be able to return to work within a few days, although you will need to wear a custom-fitted compression garment for five weeks after your procedure.
Accurately removes smaller or denser fat deposits from the neck, calf, ankle, knee or chin areas, since the ultrasonic waves dissolve these cells. Ultrasonic liposuction can also vacuum larger fat deposits more quickly.
Produces minimal scarring. Dr. Passaretti will strategically place your thin, small incisions to make them as discreet as possible.
Dr. Passaretti can also combine ultrasonic liposuction with other body contouring procedures, like an abdominoplasty, or tummy tuck, for even greater benefits.
Schedule a Consultation with Dr. Passaretti
We use some of the latest techniques to remove resistant fat deposits and provide excellent results. Dr. Passaretti can provide more information about ultrasonic liposuction and determine if you qualify for this procedure at your initial consultation. Contact our office today to schedule your appointment and begin your journey toward a more svelte shape.