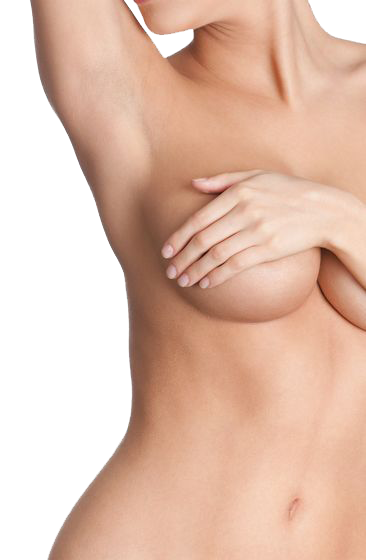 Breast augmentation is a very personal plastic surgery procedure with one ultimate goal - to make our patients feel more beautiful. As they say, beauty is in the eye of the beholder, so each breast augmentation will be unique, as it is tailored to the specific needs and desires of each of our patients. Breast implants can add volume and shape to a woman's bust line, but just how much volume is added, or what shape a woman is looking for will vary by each procedure. While there are many characteristics of a breast implant that may affect the ultimate result of surgery, here we will focus on breast implant profiles and what our Fairfield patients should know prior to undergoing breast augmentation.
What Is a Breast Implant Profile?
Patients who have done any research on breast augmentation likely have considered what size of implant they'd like and whether they think silicone or saline implants are right for them, but many women come into a breast augmentation consultation with little to no knowledge about breast implant profiles. A breast implant profile describes the way in which the volume of a breast implant is distributed. This greatly affects the shape and projection of the breast implant, and can make it appear flatter and wider in shape or give it more of a round or teardrop shape. Below are some specific breast implant profiles that may be considered for a breast augmentation procedure:
Low profile: Low profile breast implants have a very wide base and minimal projection. With these implants, the volume is distributed pretty evenly between the base and top of the implant.
Moderate profile: A moderate profile implant has a slightly narrower base than a low profile implant. While volume distribution is fairly even, moderate profile implants do have a slight projection.
Moderate plus profile: One step up from a moderate profile implant is the moderate plus implant. This has a narrower base and a greater degree of projection.
High profile: High profile implants offer a high degree of projection. With a narrower base and a higher profile, these implants will look more round in shape.
High plus profile: The highest projection available in a breast implant is offered through a high plus profile. These implants have the narrowest base and the majority of volume will be distributed at the top of the breast implant. As such, these implants may take on more of a teardrop shape.
Which Profile Is Best?
Many patients want to know which of these implant profiles is the "best." That question is difficult to answer because it will be different for each patient. Choosing a breast implant profile is not just about how you want your breasts to look after surgery. It is important to consider the natural shape of the breasts, too. Even if a patient wants high projection, a high plus profile implant will not be ideal if the patient has a very wide breast base. Dr. Passaretti can let you know which breast implant profiles will work with your body shape and can then guide you through the process of choosing an implant that will give you the look you desire.
Schedule an Appointment
If you are interested in enhancing your bust line, it is important to work with a surgeon who will take the time to listen to your desires and give you the surgical results you deserve. Dr. David Passaretti is a skilled and talented surgeon who works with each patient to customize treatment to her needs and wants. Schedule an appointment at your earliest convenience and let Dr. Passaretti help you reach your aesthetic goals. We look forward to hearing from you!