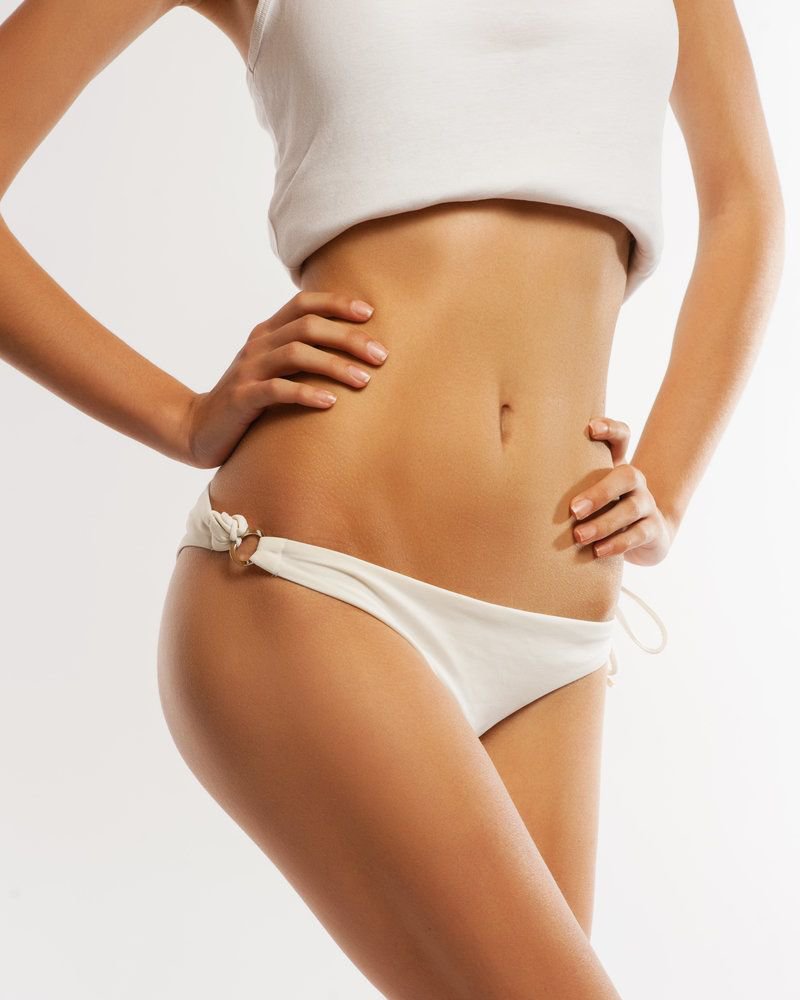 If you struggle with unwanted fat deposits, liposuction can enhance your figure and self-confidence. Although liposuction can be successful on almost any part of your body, the stomach is one of the most popular treatment areas. In a matter of minutes, liposuction can permanently eliminate stubborn fat, particularly from the lower abdomen. Nevertheless, liposuction is not for everyone. If you are overweight or have existing health problems, you may not be a candidate for treatment. Dr. Passaretti will analyze your needs and determine whether liposuction is right for you. He can also recommend an alternative treatment, if applicable. To learn more about liposuction for the stomach, contact our Fairfield practice today.
What Is Liposuction?
As the name implies, liposuction is a procedure in which fat is gently suctioned from your body. Dr. Passaretti will first isolate the unwanted fat cells using one of two techniques. During tumescent liposuction, he will inject a saline solution in the treatment area. The solution will cause fat cells to swell so that they are easier to identify and remove. Alternatively, Dr. Passaretti may use ultrasound waves to loosen fat cells from the surrounding tissues. After one of these preparatory steps, he will create tiny incisions, and he will insert a cannula. Via this small tube, he will vacuum out the unwanted fat cells. Finally, he will close the incisions with sutures.
How Liposuction Can Enhance Your Stomach
Your abdomen is one of the most common areas for surplus fat to accumulate. Although Dr. Passaretti can certainly perform liposuction on the upper stomach, fat cells are more likely to accumulate on the lower half of your abdomen. The final results of your treatment will depend on a number of factors. Ultimately, your natural muscle structure will determine the shape and firmness of your stomach. Your results will also vary, based on skin tone, past weight fluctuations, age, and gender.
Liposuction Is Not a Weight Loss Surgery
Liposuction can make you look noticeably slimmer, but the treatment is not actually a weight loss procedure. To qualify for liposuction, you should be near your ideal weight, and you should not be planning to lose much more weight in the future. This consideration is especially important in regards to abdominal liposuction. Fat is located on two levels of your stomach. Deep fat gathers around your intestines. Because of the inherent risks, Dr. Passaretti will not perform liposuction on these areas. Rather, diet and exercise is the only safe way to eliminate this fat. On the other hand, he can easily remove superficial fat, found between your skin and muscles.
Is Liposuction Right for You?
Though weight is an important consideration when determining your candidacy for liposuction, it is not the only factor involved. As a candidate, you should be in generally good health. If you have diabetes, a blood disorder, or an autoimmune disease, liposuction will not be in your best interests. In addition, you are more likely to enjoy optimal results if you have some remaining skin elasticity. If you have severely drooping skin, particularly after significant weight loss, a tummy tuck may be more appropriate for you.
Schedule a Consultation
Learn more about liposuction and how it can enhance your abs. Contact our office today to book an appointment.