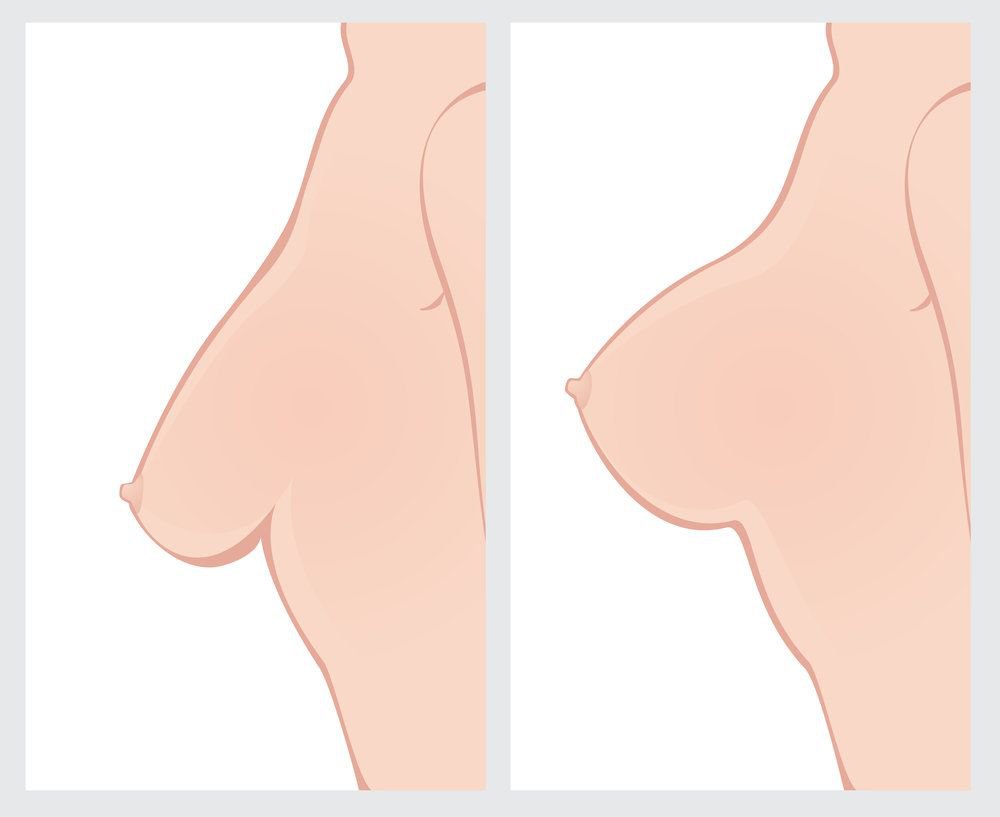 The people of Fairfield know that they can trust our team of cosmetic enhancement experts. We have years of experience reducing wrinkles, reversing the effects of age, and improving overall appearance. This is especially important for body contouring procedures, which tighten, tuck, and perk up problem areas affected by weight loss.
With that in mind, we want to consider breast lift surgery (mastopexy). Specifically, we want to consider how a breast lift can help you after you have had a child.
How Pregnancy, Childbirth, and Nursing Affect Your Breasts
When you are pregnant, your body undergoes many changes. You may notice drooping and sagging of the abdominal area, for instance, as well as stretchmarks, excessive fat, and skin that simply will not tighten. This is normal given the weight gain associated with pregnancy and the weight loss that occurs after childbirth. The breasts can become larger when nursing, and then experience stretchmarks and sagging afterward.
In short, having a child can make your breasts lose their perkiness and pertness, which can have a significant change on your body shape and contour. That's why breast lift surgery is such an important option to consider.
How Breast Lift Surgery Works
Breast lift surgery is a procedure that improves the perkiness, pertness, and overall shape of the breasts. The procedure involves the removal of select portions of breast tissue. When the tissue is removed, the shape of the breast can be enhanced, made to look perkier and firmer in the process.
In some cases, the breast lift procedure can be combined with breast implants, which improves the overall contour of the breast while also increasing size.
Good Candidates for Breast Lift Surgery
Good candidates for breast lift surgery are women who have issues with drooping and sagging breasts. They should be in good overall health so that a procedure such as a breast lift does not pose any kind of danger to general wellness. It's also important for patients to have realistic expectations about breast lift surgery, including what it can achieve, the risks and benefits, and post-surgical scarring.
Incisions for Breast Lift Surgery
There are different incision methods for breast lift surgery. A traditional procedure involves a circular incision around the areola, a lateral incision along the underside of the bottom of the breast where it meets the chest, and a vertical incision that connects these two. When less tissue removal is needed, fewer and less extensive incisions are necessary. While scarring is located on the breast, the scars will face with time and are concealed by most tops, undergarments, and bathing suits.
Other Mommy Makeover Options
The breast lift isn't the only post-pregnancy plastic surgery that can make a major difference. Many women consider a full mommy makeover, which can enhance the overall appearance of their body after having a child. We can discuss a full mommy makeover with you in greater detail during your visit to the practice.
Learn More About Breast Lift Surgery
To learn more about breast lift surgery and your many other options for mommy makeover treatment, be sure to contact our cosmetic plastic surgery center today. The team at our practice will work with you and help you achieve your aesthetic goals.