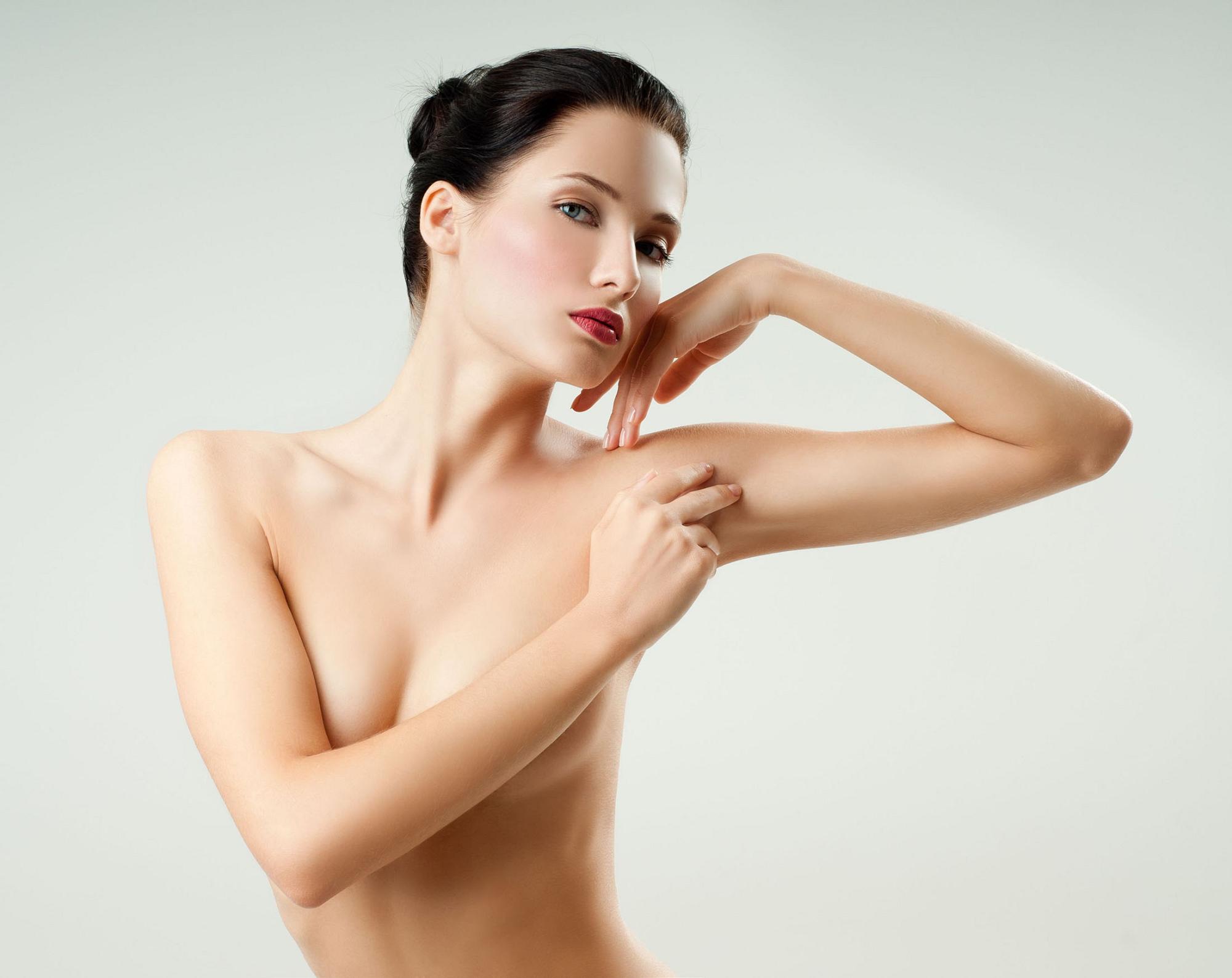 If the appearance of your upper arms has you shying away from sleeveless tops, you may be considering arm lift surgery. Arm lift surgery can help tighten loose, sagging upper arm skin, creating slender, smooth arms. Before undergoing arm lift surgery, it's important to understand what to expect during recovery. To receive your personalized arm lift recovery overview, schedule a consultation with our Fairfield County, CT surgeon, Dr. David Passaretti.
The Arm Lift Procedure
Arm lift surgery, also called brachioplasty, is an effective way to eliminate sagging, loose skin from the upper arms to create a more streamlined, contoured appearance. Arm lift surgery is generally performed as an outpatient procedure. The surgery takes about two to four hours. During the procedure, an incision is made along the inner arm from the underarm to as far down as the elbow. The skin and underlying tissue is then pulled taut, excess tissue is removed, the incision is sutured closed, and the arms are bandaged.
The Initial Recovery
It's important to plan time for recovery when considering arm lift surgery because patients will need time, generally two to three weeks, to heal. During the initial recovery phase, patients can expect to experience some pain, discomfort, swelling, and bruising. Pain medication will be prescribed to help alleviate any pain and discomfort during arm lift recovery.
Patients may be advised to sit and sleep with elevated arms for the first few days after surgery to reduce swelling. They will also be directed on how to change bandages and keep incisions and surgical drains, if placed, clean. Strenuous activity and exercise should be avoided until approved by your surgeon.
10 to 14 Days after Surgery
Many patients begin to feel somewhat recovered as early as 10 days after surgery, though some may require a full two to three weeks to feel "normal" and return to work. During this time, it's important to avoid strenuous exercise and heavy physical activity. Although strenuous activity should be avoided, light walking is recommended to encourage blood circulation and reduce the risk of blood clots, which can occur from prolonged bed rest.
Six Weeks after Surgery
Most patients are fully recovered about six weeks after arm lift surgery and may resume strenuous activity with doctor approval. By six weeks, swelling and bruising is generally resolved and many patients will see significant improvement in the appearance of their upper arms, though it may take up to three months after surgery to see full results. After arm lift surgery, it's important to follow a healthy diet and resume exercising when approved by your doctor to ensure long lasting results.
Tips for Recovery
Taking good care of yourself during recovery can help encourage healing and reduce the risk of complications. Following all of your surgeon's instructions both before and after surgery is one the best ways to ensure a successful recovery. Some other tips that may help with your recovery include:
Staying hydrated
Quitting smoking well before surgery and not resuming the habit during recovery
Avoiding alcohol during the initial recovery
Eating a healthy diet to ensure your body is properly nourished as it heals
Limiting salt intake to reduce swelling
Schedule a Consultation
To find out if arm lift surgery is right for you, we welcome you to schedule a consultation with Dr. Passaretti.