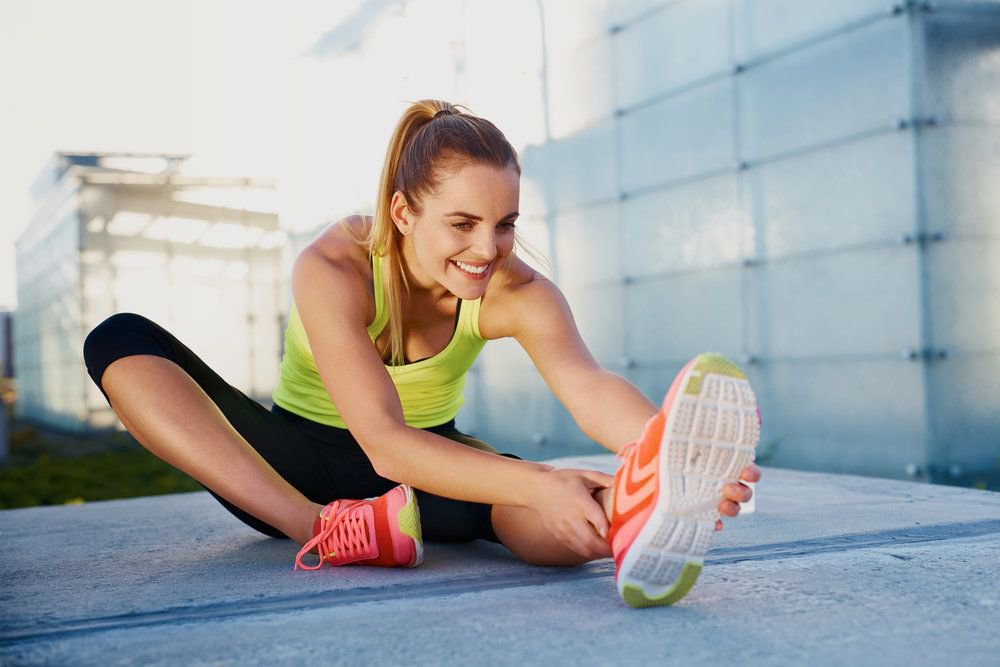 When patients undergo body contouring, fat reduction, and skin tightening surgery at our Fairfield practice, they do so in order to look trimmer and slimmer. To prolong the results and improve wellness, patients are encouraged to exercise after surgery. Yet sometimes you can exercise too early after a surgery, causing seriously problems.
Let's take a moment to consider exercise after plastic surgery. This will include some physical activity guidelines as well as a general timeline for exercise in the weeks following a procedure.
Early Recovery Is About Rest
When it comes to healing after plastic surgery, your early concern is to focus on rest and not pushing yourself. This is particularly important in the first two weeks of plastic surgery. You want to preserve your energy as you deal with pain, fatigue, swelling, bruising, and soreness. This is why exercise, strenuous physical activity, and even sexual activity is not recommended for the first few weeks after your surgery.
The Risks of Exercising Too Early
There are a number of serious risks related to overexertion after a plastic surgery procedure.
For one, the strenuous exercise can result in issues with incision sites and scars. It's important that these fully heal before a person engages in major exercise, otherwise complications such as infection, excessive scarring, and bleeding may occur.
In the case of breast augmentation surgery, it's possible for the breast implants to be displaced as a result of major exercise. This can lead to poor aesthetic results that require revision surgery and correction down the line.
In addition to the above, exercising too soon after surgery can make current side effects much worse, which means pronounced and prolonged pain, discomfort, bruising, and swelling. You may be slowing down the healing process by rushing back into your exercise routine.
Walking to Promote Circulation
Even though major exercise is discouraged until a few weeks after surgery, cosmetic surgeons agree that light walking is an important part of recovery. Walking a bit around your home during the first week or surgery can promote blood circulation and improve your recovery. Walking will also help prevent issues with blood clots in the legs (deep vein thrombosis), a potential complication that occurs when people are idle for long periods of time after surgery.
A Potential Week-by-Week Timeline
While recovery and advice varies from patient to patient depending on their surgery or surgeries, here is a good timeline and guideline for physical activity after plastic surgery:
First Week After Surgery – Three 5-minute walks a day
Second Week After Surgery – Three 10-minute walks a day
Third Week After Surgery – Three 15-minute walks a day
Fourth Week After Surgery – Four 15-minute walks per day
After week four, it's generally a good time to ask your surgeon about which exercises you'll be able to resume. Keep in mind that you are getting back to a normal routine, and that lighter exercise will help prepare you for your eventual return to regular exercise. It can take up to eight weeks or more to return to normal activity, particularly for lifting and heavy cardio.
Follow Your Plastic Surgeon's Instructions to the Letter
Since each situation is different and patients have different needs, it's important that patients follow the post-op recommendations of their surgeons to the letter. Attend all follow-up visits as scheduled so you can ask questions about physical activity and exercise as your recovery continues.
Learn More About Exercise and Plastic Surgery
For more information about exercise after plastic surgery and what to expect, be sure to contact our cosmetic surgery center today. We'll be more than happy to address these concerns as they arise and help you return to your normal routine.