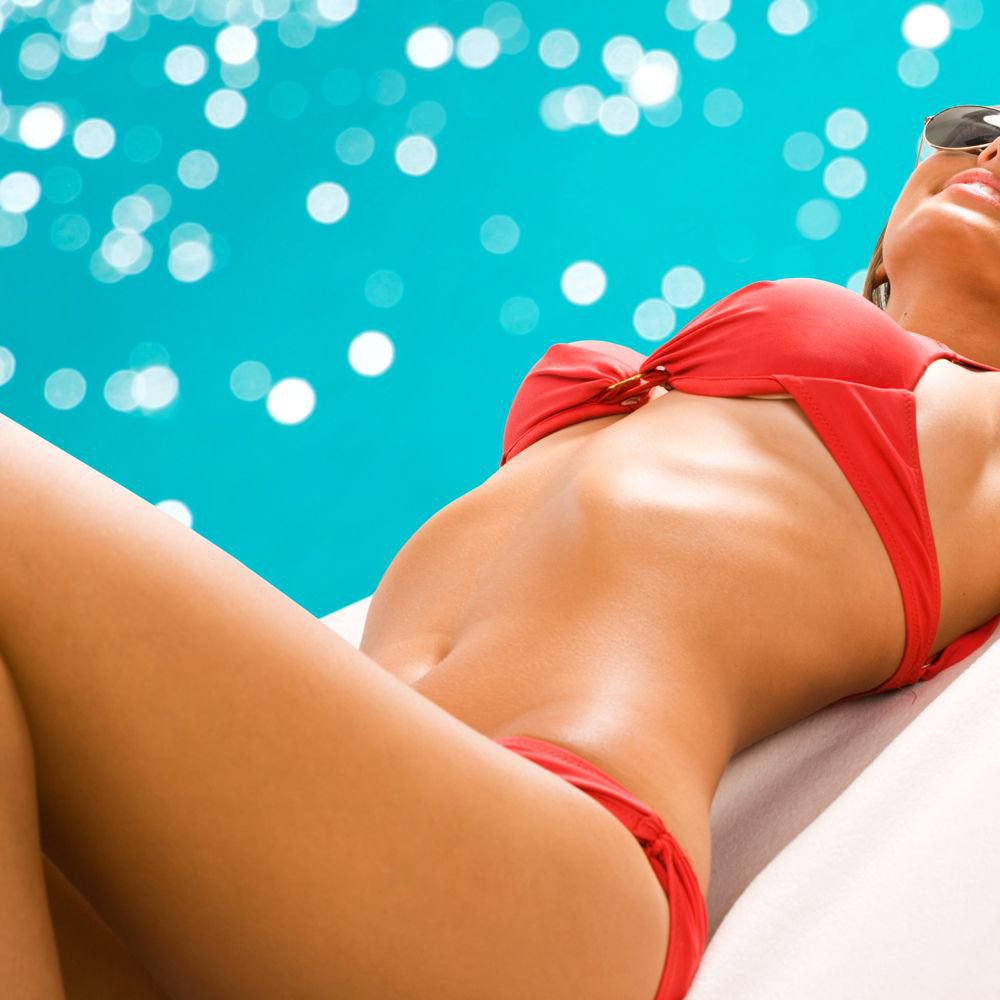 Getting rid of unwanted body fat is easier said than done. Cardio, crunches, and keto is not always enough to get as trim as you want to be. In these cases, liposuction may be your best option for targeted fat removal. Dr. David Passaretti can help you lose those love handles and tone those problem areas around the lower abdomen, hips, thighs, and neck.
Many liposuction patients at our Darien, CT practice have questions about surgical incisions and scars. Let's go over some of the basics when it comes to liposuction scars so you know what to expect and how well the scars will fade.
How Liposuction Works
Liposuction is a cosmetic fat removal surgery. During the procedure, small incisions are made in the treatment area. If you're getting abdominal liposuction, for instance, the incisions are located in different spots around the stomach. Through these incisions, an instrument known as a cannula is inserted. The cannula is a thin, hollow tube that is used to suck out the unwanted pockets of fat.
Multiple incisions will be made in the treatment area in order to evenly remove body fat. The cannula can also be manipulated within the incision area to remove fat around the general vicinity and smooth out the results.
How Big Are the Incisions During Liposuction?
Typically the incisions for a liposuction range from one-eighth of an inch to a half inch. We always strive to make the liposuction incisions are small as possible at our Darien plastic surgery center.
While creating your liposuction treatment plan, we can point out the location of the incisions as well as how large they will be. This will help you get a handle on their size and placement.
Will the Liposuction Scars Be Visible?
Generally speaking, the scars from a liposuction are usually hard to notice. This is because the incisions around the treatment area are so small, and they are made in parts of the body that are rarely seen or are covered by clothing and undergarments. Even scars from abdominal liposuction should be hard to notice if you aren't wearing a shirt once you have fully healed.
With that said, if you have issues with scar tissue, there could be some more noticeable scarring from the liposuction. It's worth considering this if you suffer from keloid scars or have had other kinds of issues with scarring after undergoing previous surgical procedures.
Discussing Scars During the Consultation Process
As part of the consultation process, we will be sure to go over your previous experience with scarring. If we know that there are potential problems with post-op scars, we can modify the procedure to help minimize the scarring visibility.
Scars Will Fade Over Time
With all of this in mind, scars will fade with time after any kind of surgery. The post-op liposuction scarring will be small but potentially noticeable for the first few weeks as you are still healing. As the months go on, they will become less visible, with additional fading with each passing year.
The team at our Darien plastic surgery center can recommend various scar revision therapies after you've fully healed as well as over-the-counter items that can assist with scar reduction treatment.
Learn More About Body Contouring
For more information about liposuction and how it can benefit you, be sure to contact a skilled cosmetic surgeon. Dr. Passaretti is here to help. We can be reached by phone at (203) 656-9999.