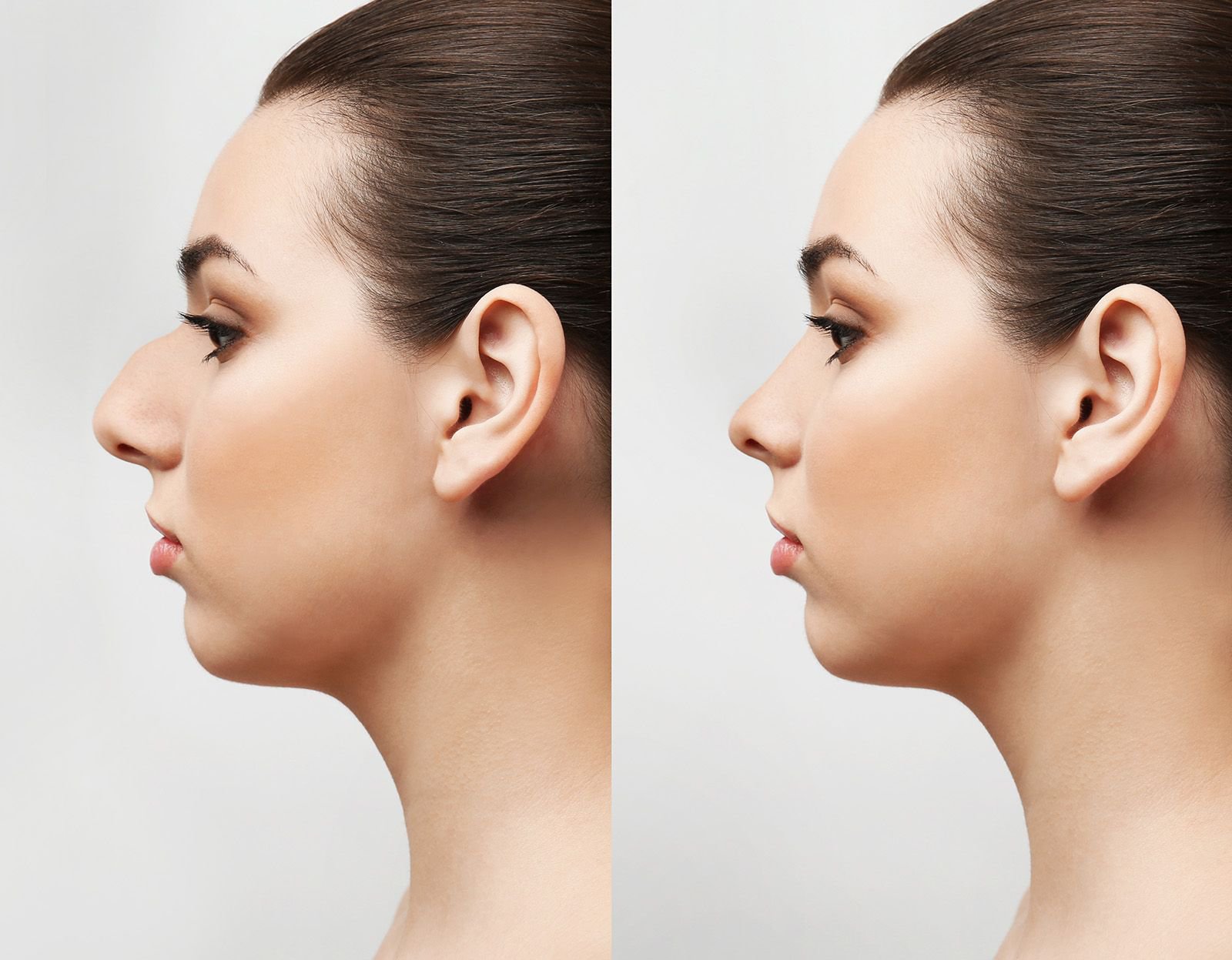 Rhinoplasty is a surgical procedure that alters the size, width, and other features of the nose to adjust its shape and produce a more attractive and harmonious appearance. Dr. David Passaretti specializes in minimally invasive surgical techniques that leave no visible scars and require minimal recovery.
One facial feature that our Darien, CT, and Fairfield County, CT, patients often seek cosmetic treatment for is a bulbous tip. Rhinoplasty for a bulbous tip is an ideal cosmetic treatment because it reshapes the end of the nose so that it is more aesthetically pleasing and proportional to your other facial features.
What Does a Bulbous Tip Look Like?
Noses that are slender and elegantly triangular are widely considered to be cosmetically pleasing. A nose that has a rounded, bulbous tip that is large or lacking in definition can detract from your other facial features. For many people, a bulbous nose can leave the face looking larger than it otherwise would.
Causes of a bulbous nose include:
Heavy soft tissue coverage
Poorly defined cartilage
Medical conditions
Thick nasal skin
There's no one type of bulbous nose. If you feel that your nose does not have an elegant tip or that your nose is too wide in general, Dr. Passaretti can examine your nose and let you know how minimally invasive rhinoplasty can add harmony to your face. The shape and size of your nose should add beauty to your face, not detract from it.
Benefits of Rhinoplasty for a Bulbous Nose
There's no getting around it. If your nose is large or misshapen, it will negatively impact your overall appearance. Rhinoplasty offers a minimally invasive treatment option that can reshape your nose with harmonious results.
Non-surgical options like dermal fillers can can't address the underlying cause of a bulbous tip. In order to eliminate the appearance of a large nose tip, plastic surgery is needed to move or remove cartilage and soft tissue.
By working with Dr. Passaretti, you can benefit from the use of minimally invasive scarless rhinoplasty that uses the latest harmonic piezoelectric technology. Once your surgery is completed and the swelling settles, you can benefit from a more attractive face and increased self-confidence.
How Will My Bulbous Tip Be Corrected?
Dr. David Passaretti will use advanced rhinoplasty surgical techniques that he has honed over the last 20 years to reshape your nose. Our plastic surgery center is the only center in the city that offers scarless rhinoplasty using harmonic piezoelectric technology. Dr. Passaretti's piezoelectric tools use harmonic vibrations to precisely alter bone and cartilage without harming surrounding tissue.
Correcting a bulbous tip requires minimally-invasive surgical alterations to the cartilage that supports your nose. Once this step is performed and other areas of soft tissue are reshaped, Dr. Passaretti will artfully place sutures inside your nose to hold the nose in its more attractive orientation while it heals.
Learn How Rhinoplasty Can Reshape Your Nose with Natural-looking Results
A nose that is large or disproportionate to surrounding features can leave you feeling insecure about your appearance. Dr. Passaretti uses minimally invasive surgical techniques that leave no visible scars and reduce recovery wait time.
To learn more about how rhinoplasty can add harmony and beauty to your face, please contact our office online or call (203) 884-8672.