Laser Skin Tightening Achieves Dramatically Younger-looking Skin with No Downtime
If you have areas of mild or moderately drooping skin, you may be a good candidate for laser skin tightening at our Darien, CT, office. Dr. David Passaretti can perform this procedure to help you achieve firmer, collagen-rich skin. His techniques are especially effective in treating the face and abdomen.
This treatment works by stimulating collagen production. Results can be dramatic, and laser skin tightening does not involve significant discomfort or extended recovery time. This procedure presents an easy method of attaining tighter-looking skin without undergoing surgery.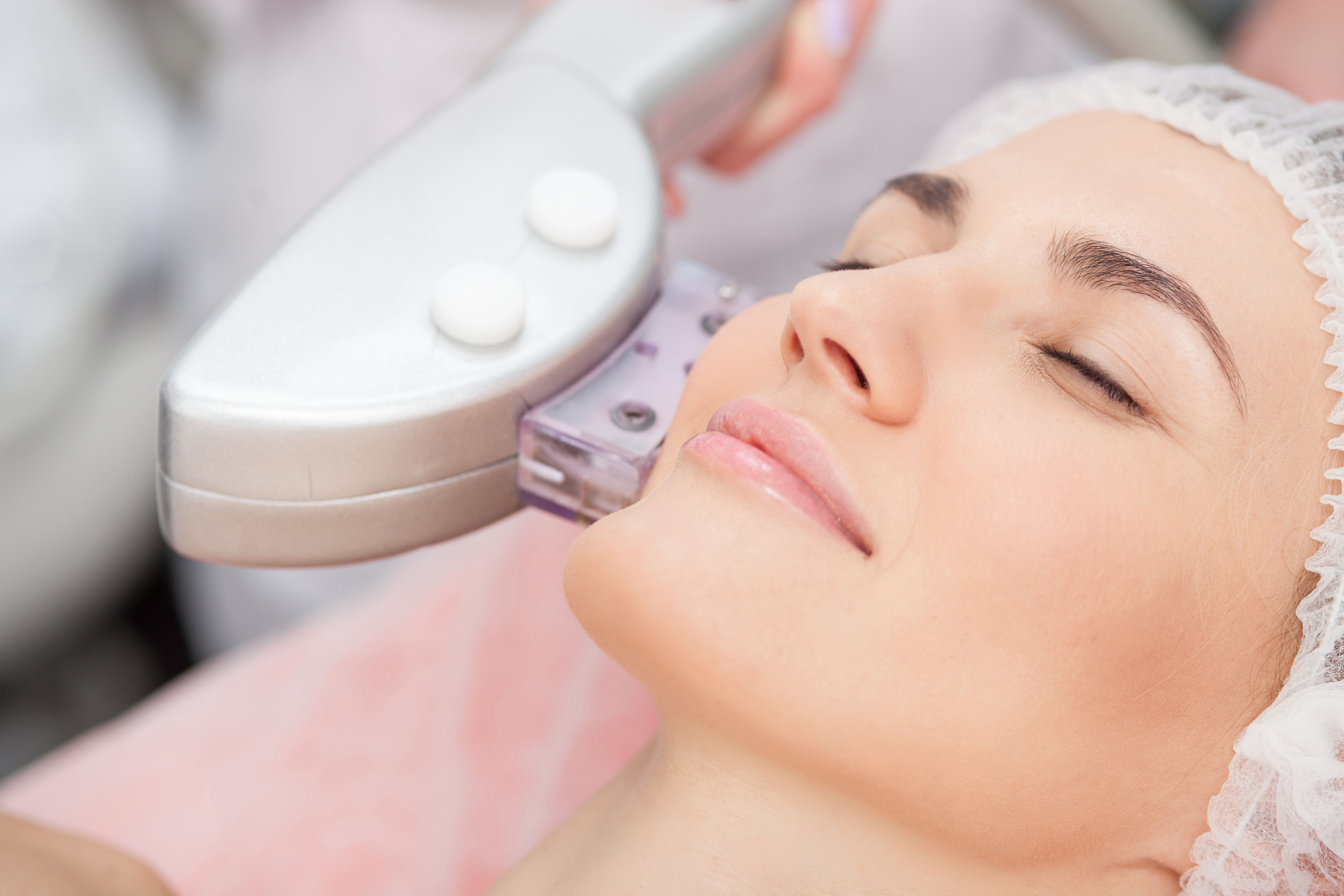 How Does Laser Skin Tightening Work?
When you undergo skin tightening, laser energy will heat the deepest layers of the skin. This will cause collagen to contract so that the top layers of tissue appear firmer and tighter.
The laser will not damage the surface of your skin, but it will jumpstart the healing process in these deep layers. In turn, your body will produce more collagen. Therefore, the quality of your skin will continue to improve for several months after your treatment, and results can last for up to two years. It is safe to receive touchups as needed.
Are You a Candidate for Laser Skin Tightening?
You may be a good candidate for laser skin tightening if:
You have loose skin or moderate wrinkles
You struggle with skin laxity following a surgical procedure
You still have some degree of skin elasticity
You are in generally good health and are not suffering from infections or skin conditions such as eczema
If you have more severely drooping skin, you may be a better candidate for a plastic surgery procedure such as a facelift or a tummy tuck.
What to Expect
First, Dr. Passaretti will apply a topical anesthetic gel to the skin. Laser tightening is non-invasive and involves little discomfort, so you should not require further anesthesia. Next, the doctor will utilize a laser at the treatment area that will emit brief pulses of energy as well as a stream of cool air to soothe the skin. As a result, you should experience very little discomfort.
The quality of your skin will continue to improve for several months after your treatment, and results can last for up to two years.
The most common sensation is a mild warming feeling. Some patients report that the laser pulses feel like a rubber band being lightly snapped against the skin. The entire treatment will typically take between 30 minutes and an hour. For optimal results, you will most likely need more than one round of treatment. Dr. Passaretti typically recommends up to six sessions, each spaced about three weeks apart.
Results and Recovery
Laser skin tightening poses negligible risks, and it involves very few short-term effects. The most common side effect is mild redness, which usually fades within a few hours. Because the treatment is non-surgical, you can return to work, exercise, and other daily activities immediately. However, you should wear plenty of sunscreen for at least two weeks.
You will see results from your laser skin tightening treatment right away, and these results will continue to improve over time. Lines and wrinkles will fade. Thin, crepe-like skin will become firmer and more youthful-looking. Along with these aesthetic benefits, you will enjoy a confidence boost that will help you feel more rejuvenated.
Schedule Your Consultation
Contact Dr. Passaretti's office to learn more about laser skin tightening and to find out if it is right for you.
This highly effective, minimally invasive procedure can dramatically enhance your appearance with no downtime.