Weekend Laser Treatments Can Rejuvenate Skin with Minimal Downtime
Like many patients, you may wish to undergo laser skin treatments, but do not have time for a longer recovery process. For your convenience, Dr. David Passaretti offers weekend laser treatments at his Darien, CT, office. Using fractional lasers, he can perform skin resurfacing with more rapid healing and long-lasting results. Now you can have a laser session on Friday and return to work the following Monday. To find out if this option is right for you, contact our office today.
Are You a Candidate?
Laser skin treatments address early signs of aging. The procedure can reduce fine lines and wrinkles, freckles, sunspots, and discolorations, as well as restore lost volume due to aging. Patients with light to medium skin tones are typically able to achieve the best results. However, those with darker skin may benefit from our less-invasive fractional laser technology.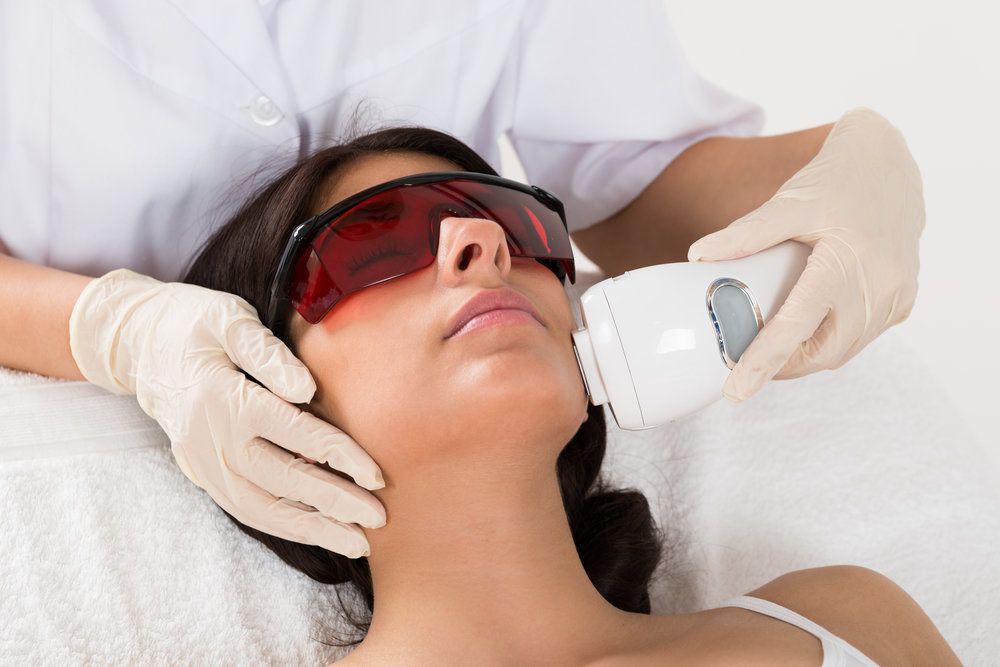 How Does Laser Treatment Work?
Collagen is the main connective protein in the human body. It retains water, giving your skin suppleness and elasticity. However, collagen production slows as we age, causing skin to become thinner, and wrinkles to develop. Because laser treatment stimulates your skin's natural rejuvenation process and increases collagen production, it can achieve noticeable and far-reaching results.
During a weekend laser treatment, we will direct a fractional laser at the area you wish to address. The laser will penetrate the top layers of your skin, removing damaged tissue, and targeting deeper cells. When it reaches the deeper layers of tissue, the laser can create heat to promote increased collagen production. We target specific areas within the deeper tissues where damage is located to achieve dramatic results without causing widespread inflammation.
Because a weekend laser treatment stimulates your skin's natural rejuvenation process and increases collagen production, it can achieve noticeable and far-reaching results.
What to Expect during and after Your Procedure
The procedure is performed with a hand-held laser device that is moved over the skin, directing the high-energy lasers to precise locations beneath the surface. During treatment, you may feel a tingling or warming sensation, but you should experience little discomfort. The full treatment can take between 30 minutes and two hours, depending on the size of the treatment area.
After your laser therapy, you may experience some slight sensitivity, swelling, and redness, similar to a minor sunburn. You should be able to go about your normal activities, and the side effects will fade within a few days. However, your skin will be more sensitive to the sun, and you will need to wear broad-spectrum sunscreen, and avoid large amounts of direct sunlight. Rare side effects such as bruising, blistering, or scabbing typically heal very quickly.
Many patients notice dramatic results after their first treatment. For optimal results, however, you may require multiple sessions, spaced about a month apart. The final effects develop over a period of weeks after the procedure as new collagen continues to develop, improving skin volume and elasticity. After the full treatment regimen, you can enjoy smoother, firmer skin and an overall more youthful appearance.
Schedule a Consultation
If you want to enjoy healthier skin, despite your busy schedule, a weekend laser treatment may be the right solution for you. Contact us today to schedule a consultation.